Envato Studio (Microlancer) Beta Tester
Exclusive Author
Has been a member for 4-5 years
Most Wanted Bounty Winner
Referred between 1 and 9 users
Sold between 1 000 and 5 000 dollars
For saving our time we need some changes here…. It's about promoting our items to different different places… specially in social networking sites… Do not want to open each item's page every time; when we try to promote those items. I know i don't have much items… but who knows the future… ? Besides sometimes we share other Authors Items too…. So @Dev. please add some social networking link in our portfolio page... Don't understand… then please take a look at this screenshot….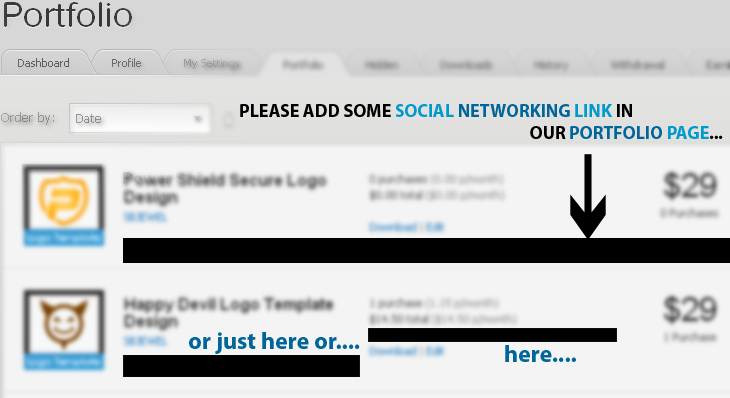 @Authors
Hope you guys agree with me…
Glad if you leave some comment here…
Need your support for accepting this feedback…
@John (DEV.)
Wanna accept this issue before you leave…. please
Thank you all…